Why Our Church
FRIENDLY COMMUNITY
We have a strong sense of community among all those who attend. People and children of all ages here are encouraged to learn about their own faith and the role of the church in our community and worldwide. One of main goals is to consistently encourage other believers as they serve in the ministry as God has gifted them
The mission of our church is to direct people to the glory of God. A main goal of ours is to equip the saints for the ministry God has gifted them for. If you wish to become a part of our church, or within the framework of our ministry, our community is awaiting you with our open hearts.
What Can I expect on my first visit
We are located in a shopping plaza, so finding a parking spot is pretty easy with all the other stores closed. As you make your way into our building you may find yourself greeted many times, by many different people. You will find during our time of worship that we sing, and hear a message from the Word of God. These two expressions of worship are essential to our purpose as a church as we seek to be equipped and encouraged.
What Should I Wear?
There is not a dress code at Southwest Baptist Church for members or guests. Our ministry leaders and many of our church family dress in more traditional "Sunday" dress; however, our main goal is that you would feel welcome and comfortable on your visit here at Southwest Baptist!
Am I Expected to give in the offering?
No. We didn't invite you to Southwest Baptist Church for your offering. We want our service to be a gift to you. We hope you will find in this place a warm family spirit, truth from God's Word, and a place where you can grow in God's grace. Please don't feel any obligation to participate in the offering.
What Do We Believe
In a nutshell, we believe the Bible from cover to cover and accept it as God's Word. We are Baptist in our faith and Independent in our structure. That simply means that there are some core doctrines that the Bible teaches that we hold as important. Being independent simply means that we do not have an outside organization telling us how can or cannot do ministry within our community.
While you are visiting, feel free to take a moment and talk to one of our ministry leaders; They will be happy to take the time to answer any other questions you might have.
If there's something we missed on this list, just give us a call, or ask someone when you arrive. Whether you're new to the area and looking for a church home, or if it's been a long time since you've attended church at all, we hope your first visit at Southwest Baptist will be awesome! We exist to serve you and your family, and we are looking forward to meeting you personally. We hope you'll feel right at home from the very first moment you step onto the property! Let us know how we can serve you better, and we hope to meet you at our next service!

Our Team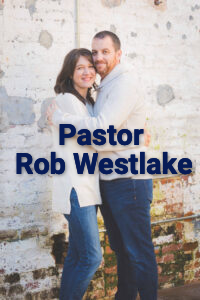 Service Schedule:
Sunday Morning: Bible Study – 9:00am
Worship Service – 10:00am
Wednesday Evening: Bible Study and Prayer – 6:00pm